23 septembre 2017
Pour agrandir la photo pleine page cliquer droit de la souris sur la photo et ouvrir le "LIEN DANS UNE NOUVELLE FENÊTRE". A gauche vous avez tous les diaporamas des avions dans les différents aéroports.
First Airbus A350-941 for Air Mauritius and first flight of four hours.
Premier Airbus A350-941 pour la compagnie Air Mauritius et premier vol de quatres heures.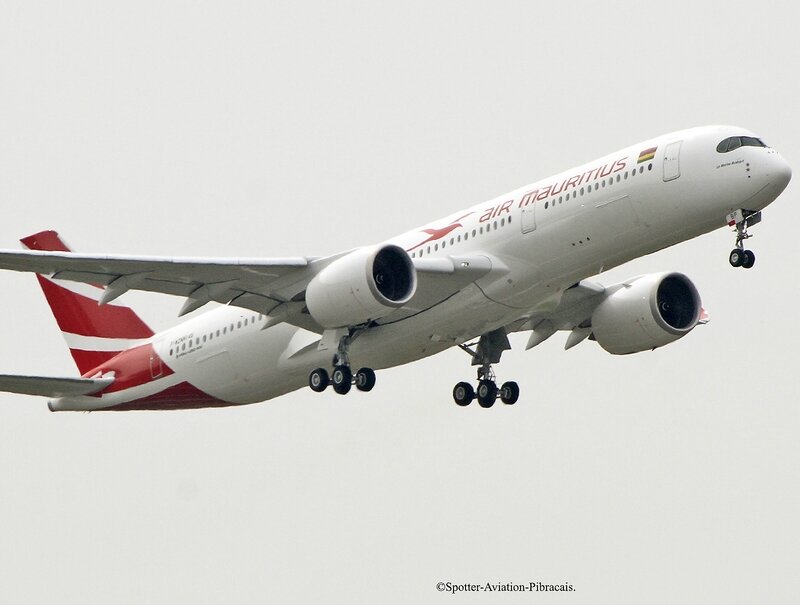 22 septembre 2017